What's new in Windows 10 1809 and why most people will be on standby to deploy it into their environments.
For those that aren't Star Wars fans, Red 5 is Luke Skywalkers callsign in Star Wars IV in which Luke must destroy the Death Star. Microsoft gave all their operating systems codenames, each Windows release has a code name, Windows 8.1 was Blue, early versions of Windows 10 had the codename Threshold. From 1607 it switched to Redstone and since this is the 5th update 1809 is Redstone 5. Avanite's software helps with Browser and Windows Store App data clean up. We at Avanite are interested in any new operating system or browser release and consequently any new functionality and challenges they may introduce. We have been reviewing 1809 since its early release to the Windows Insider community on October 9th through to its re-release on November 13th to identify any new functionality or issues that may affect our customers.
Below is a list of the major problems and new functionality that are interesting, alarming or useful;
Things that may keep you on standby
Data loss issues - in the October 9th release of 1809 some people had data deleted because of a policy setting to delete old profile information (this has been resolved in the latest release) this caused many organizations to delay upgrading and Microsoft themselves have put upgrade blocks for most affected machines.
Mapped drives – the November 13th release will cause issues with mapped drives if you use the Net Use command. This is especially significant to those organizations who use mapped drives to store data centrally.
From 1809 you can't de-provision provisioned Windows Apps on non-enterprise/education editions - this means that that on certain versions of Windows 10 you will notice an increase in the data that is kept for these Apps which is kept within the user's profile.
Problem with Trend Micro antivirus - Windows 10 devices with OfficeScan and Worry-Free Business Security software will be blocked from upgrading until a fix is found.
New or improved features
It's not all bad news and with the 1809 update we have some improvements and security enhancements as well;
Security updates - the Microsoft JET Database Engine, Microsoft Edge, Windows Media Player and Internet Explorer have all had security updates.
Extended servicing - 1809 marks the start of extended servicing for organizations using Enterprise and Education editions. It'll now be 30 months of support between Windows 10 updates instead of 18 months. In essence you can delay 2 years of feature releases and still be on a supported platform.
Cortana search – Cortana now lists extra information and options for documents, applications and websites (which includes a preview of the website) some of this information is kept within or referenced/indexed from the user profile.
Start menu options – hide scroll bars and rename folder tiles functionality, this may make the start menu incompatible with older versions if roamed.
Clipboard – cloud-based clipboard that enables cross device use of the clipboard this comes with a new clipboard history.
HD Color – controls for High Dynamic Range (HDR) and Wide Color Gamut (WCG) for photos, videos and games. This new functionality may increase bandwidth when utilized for VDI environments.
AI – a new feature called "Typing Insights" displays how Windows 10 uses AI to continually improve the autocorrect and provides stats on when it was used. Some of the information (Cortana and Edge predominately) used for autocorrect is stored within the user profile.
Font installation – users can now install fonts without needing to be administrators. This could be an extra attack vector for security teams to monitor.
Edge interface improvements – new settings and improvements to reading mode, a new GPO to control browser history retention which will retain any old history settings but not store any new history entries. It's the same functionality we found in the GPO for handling history in Internet Explorer.
Snipping Tool – has been replaced with Snip & Sketch, Snipping Tool is still available but will not be maintained.
Regedit improvements – the registry editor now allows administrators to use a drop down on the registry path similar to explorer that allows visual options on choosing the right key.
Phone App – the new Phone App replaces the phone companion and allows SMS and other connectivity functions for Apple and Android phones.
Unicode version 11 – 157 new emojis (which includes super hero and redhead emojis).
Stay on standby or deploy?
There are lots of changes and issues that businesses need to avoid or create work arounds for (mapped drives will need PowerShell scripts replacing net use commands for example) but there are also some useful improvements and tweaks which will improve usability. Personally, I like the new Snip and Sketch tool. This release of Windows 10 will also increase the amount of data kept within the user profile which has increased in each version of Windows 10. This will bring security and storage challenges for the administrators to address.
If you are delivering a green field project or you suffer from neophilia (a tendency to like anything new) then most of the issues with this release can be easily dismissed or remedied. If you are on a brown field site and are planning to allow updates to VDI or planning on updating the master images for your Windows 10 environments then you might want to wait a little longer for the right time to launch into Redstone 5 (1809).
A lot of business administrators will be delaying updating to 1809 until the major issues are resolved, most won't need to upgrade for new functionality and will wait until Microsoft has passed it as enterprise ready generally around 3 months later. It's worth noting that Microsoft have changed terminology recently and the old Current Branch for Business (CBB) has been renamed to Semi-Annual Channel and Long-Term Servicing Branch (LTSB) will be referred to as Long-Term Servicing Channel (LTSC).
Like the Death Star below 1809 just doesn't feel as though its finished quite yet.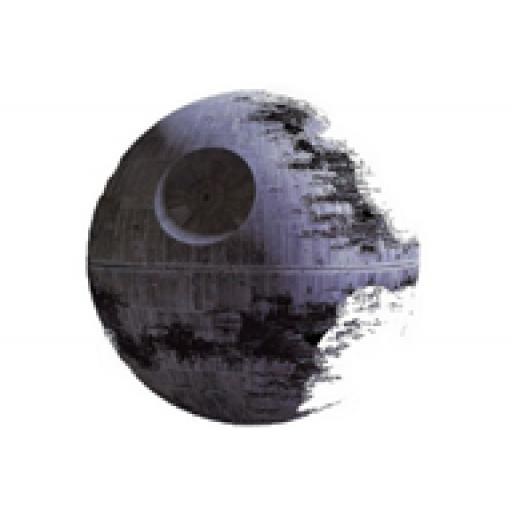 The team at Avanite will continue to look into how the different Windows 10 versions behave in relation to Windows Store Apps and their interaction with key operating systems subsystems in future blogs.
Brian Light (Avanite Solutions Architect)