Starting out in IT more years ago than I care to remember, I clearly remember having issues with user profiles. It was one of the things that caused issues on a day to day basis and moving our Citrix estate from Server 2000 to Server 2003 was complicated by profile compatibility challenges. In those days we used Microsoft's roaming profile technology and inserted environment variables into the profile path to separate out profiles between the different operating systems, such fun…
Since then I've done plenty of support, engineering and consulting roles as well as having worked for a software vendor in the shape of the old AppSense company which has since been merged into Ivanti. I remember joining AppSense as the Environment Manager product they had seemed to be a great solution to the profile management challenges I had previously faced.
In terms of who I am and where I've come from I like to classify myself as someone who manages the user experience in the world of End User Computing (EUC). I am a problem solver and someone who loves to find solutions. I've spent the last couple of decades implementing Citrix and large scale desktop refresh projects using tools like AppSense to provide the users who consume the IT infrastructure the best possible user experience.
Challenges?
Over the years the challenges with managing user profiles and the experience of the user has become easier with most people using solutions such as Citrix UPM/WEM, VMWare UEM, Ivanti UWM or Liquidware ProfileUnity to roam user profile data between user sessions to provide a consistent user experience. More recently there has also been a shift to using VHD's as a container for parts of, or the whole user profile, FSLogix being an example here.
In some ways the challenges are different but remain the same… we now have issues with roaming user settings between server and desktop operating systems as Windows 10 and Server 2016 no longer share a common architecture. Windows as a Service (WaaS) is making this more complex than it had been previously due to the one user one device philosophy coming out of Redmond. Looking around, the Windows 10 Start Menu is probably the most acknowledged pain point here along with the challenges around how to manage applications such as OneDrive for Business, Microsoft Teams and Office 365.
In my later years with AppSense I moved into a Technical Relationship Manager role looking after large UK Public Sector and financial services customers. Working with these larger customers I started to face new challenges with managing the user profile and user experience due to the way in which web browsers have evolved and this is where I want to focus in the rest of this article.
Browser Data
So, as a once upon a time sys admin, architect and consultant I can't say I ever fully understood how browser data was different to the rest of the data stored in a user profile, it was really just more of the same. I can't say I knew what a cookie was, it was just something that was stored in another location in the user profile which we needed to redirect to a file server or manage with our user workspace management solution.
A few years back I started to explore the world of web data in more detail I found myself reading things such as:
http://randomwalker.info/publications/OpenWPM_1_million_site_tracking_measurement.pdf
This sort of document started to highlight to me the reason why browser data had started to cause so many challenges in the world of End User Computing.
Using tools such as the Lightbeam extension for Mozilla Firefox
https://addons.mozilla.org/en-GB/firefox/addon/lightbeam/ the problem can be seen in a visual way. For example, in the screenshot below, I browsed one site https://www.cnn.com and through doing so my browser connected with 99 third party sites.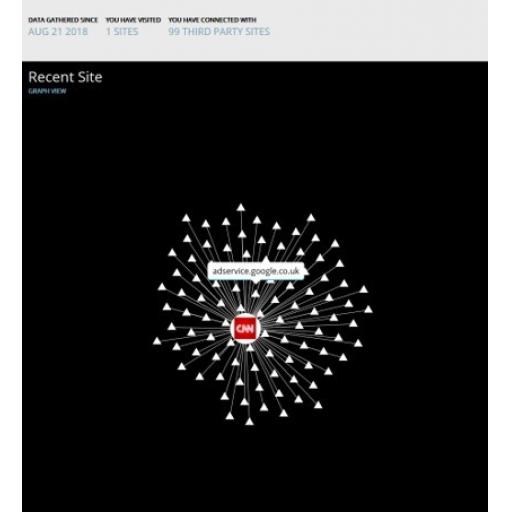 Browsing a second website https://www.espn.com I've now been connected with 128 third party sites.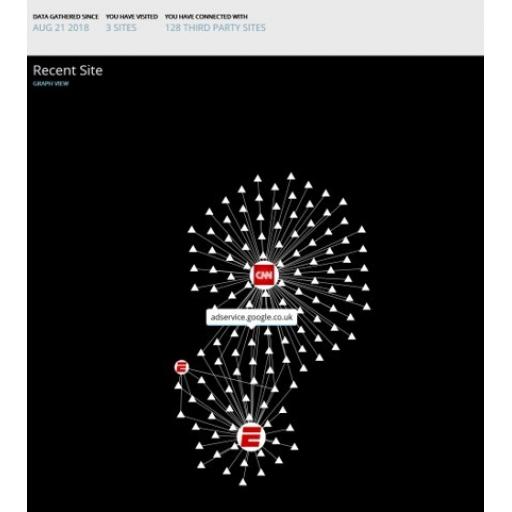 With both of the sites above this was just hitting the homepage of the website. In a nutshell the number of tracking pixels, beacons, cookies and general tracking and advertising mechanisms has increased over recent years and leads to browsers generating more web data than ever before.
Diving deeper into the topic it became apparent that the issue had become worse than ever because of what I call the browser performance wars. It seems that over the last 2-3 years the only thing that matters is how fast your browser is and how quickly it can render web pages. Logging on to a new Windows 10 machine I see lovely pictures of how much faster Microsoft Edge is compared with Chrome and Firefox.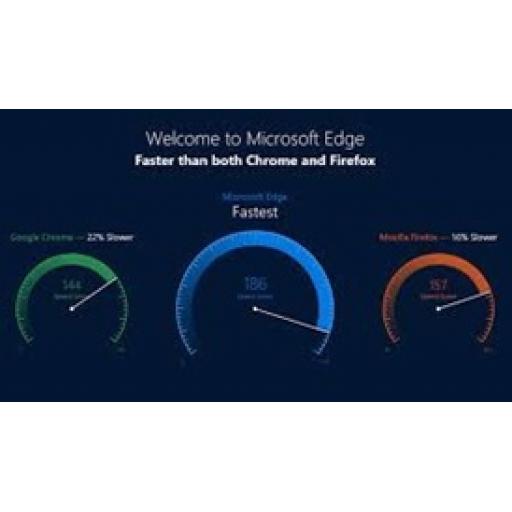 The Firefox Quantum browser advertisement focuses entirely around how much faster it is compared to previous versions and how it compares to Edge and Chrome.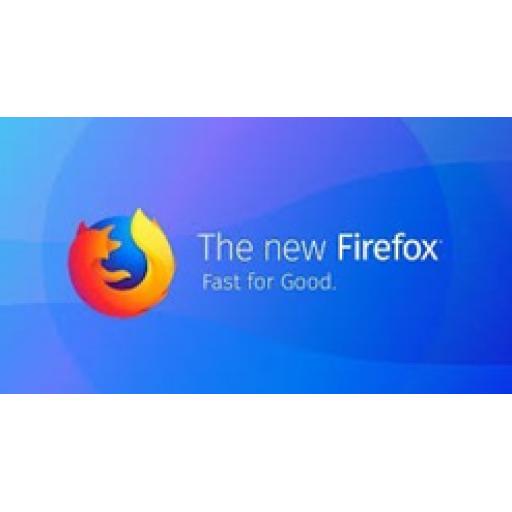 And the Enterprise?
Browsers are taking more memory, more CPU cycles and are storing more and more data in caches to increase their performance. Most admins I talk to state that managing browser resource utilization is becoming more important especially on shared compute environments and tools like Citrix WEM and Ivanti Performance Manager are playing a role in managing this.
For me this ultimately comes down to the fact that the evolution of the web browser has been driven by the consumer market and the enterprise use case for the browser is often a one which is overlooked. Enterprises are striving to deliver low cost, secure, compliant and performant systems to their employees to use for work purposes.
Enterprises have legacy web applications to manage, they have the draw of users demanding to use Google Chrome and web site incompatibility challenges means that businesses are having to provide their user base with a choice of web browser. With Windows 10 most users in my experience end up having 3 browsers to choose from, the built in Edge and Internet Explorer and Google Chrome is provided as well. Sometimes Firefox is there too meaning 4 browsers to manage and 4 times the headache that used to exist when Enterprises provided IE as the standard corporate browser. IE and Edge have capabilities to provide Enterprise mode compatibility for older websites, so this tends to be the standard approach used by the larger enterprises I speak to, but Chrome and/or Firefox are preferred by users for more traditional web browsing.
I had been finding myself having the same conversation with customers around the black and white options when it came to profile management and web data. We either choose to roam it and experience longer logon times and/or larger storage requirements or we choose not to roam it and diminish the user experience. We also now need to do this for multiple browsers not just one, all of which takes time and money to do.
This tends to be a black and white conversation as most web data is stored by the browser in databases for speed and performance purposes. Profile Management solutions tend to offer an include/exclude mechanism for files and folders, registry keys and values. When it comes to web data this is often a choice to include the database file(s) or not, hence the black and white of it all.
With Windows the webcachev01.dat is an ESE/Jet Blue database which stores web data or indexes to file system locations for Internet Explorer, Microsoft Edge and any web enabled Universal Web Platform (UWP) applications. It uses the same database technology that is used to underpin Active Directory and Exchange, it is proven and performant. Google Chrome and Mozilla Firefox also work in a similar manner with SQL Lite databases being used to store data such as cookies, browser history and all other manner of information.
These database files undoubtedly provide for a faster browsing experience as database performance is much better than that of the NTFS file system reading large numbers of small files. The side effect of the use of database files is that we no longer have easy access to see what data is contained within them.
Out of the box we have little options available to us to manage this data, we either keep it all or keep none of it, and from where I sit this is a less than desirable state of affairs. In general, we look to manage all the different aspects of our infrastructure and end user compute environments, but web data seems to be an exception to this.
Closing Thoughts
I now work for a company called Avanite as the CTO and the issue presented by the proliferation of web data is something we are actively tackling and producing solutions for. Avanite's goal is to provide a better user experience in EUC environments and we provide a robust system for the management of web data in the enterprise.
Peter Jones (Avanite CTO)